Would you like to improve your creativity and take your culinary skills to the next level? Designed for culinary professionals, this high-level specialization program will give you the best tools to move up the gastronomy ladder quickly.
Admission
Mid-January to March 1
September 15 to November 1

Duration
9 months full-time (1 060 h)
Diploma
Attestation of Vocational Specialization (AVS)
Overview
A logical continuation of the DVS in Cuisine, the Cuisine supérieure program is designed for cooks who wish to specialize in gourmet cuisine. Top instructors, the finest equipment and ingredients as well as the chance to perfect your skills in France in a starred restaurant: Cuisine supérieure offers only the best!
Program key elements
High-end culinary specialization program for culinary professionals
Access to the Québec's finest local products
Master classes with renowned chefs
Visit of local producers and artisans
A 3-month internship, in France, at a Michelin-starred or Relais & Châteaux establishment
Enrichment course in culinary creativity
Experienced and passionate instructors
Lift your culinary bar and reach new heights!
What you will learn
Creativity, know-how, precision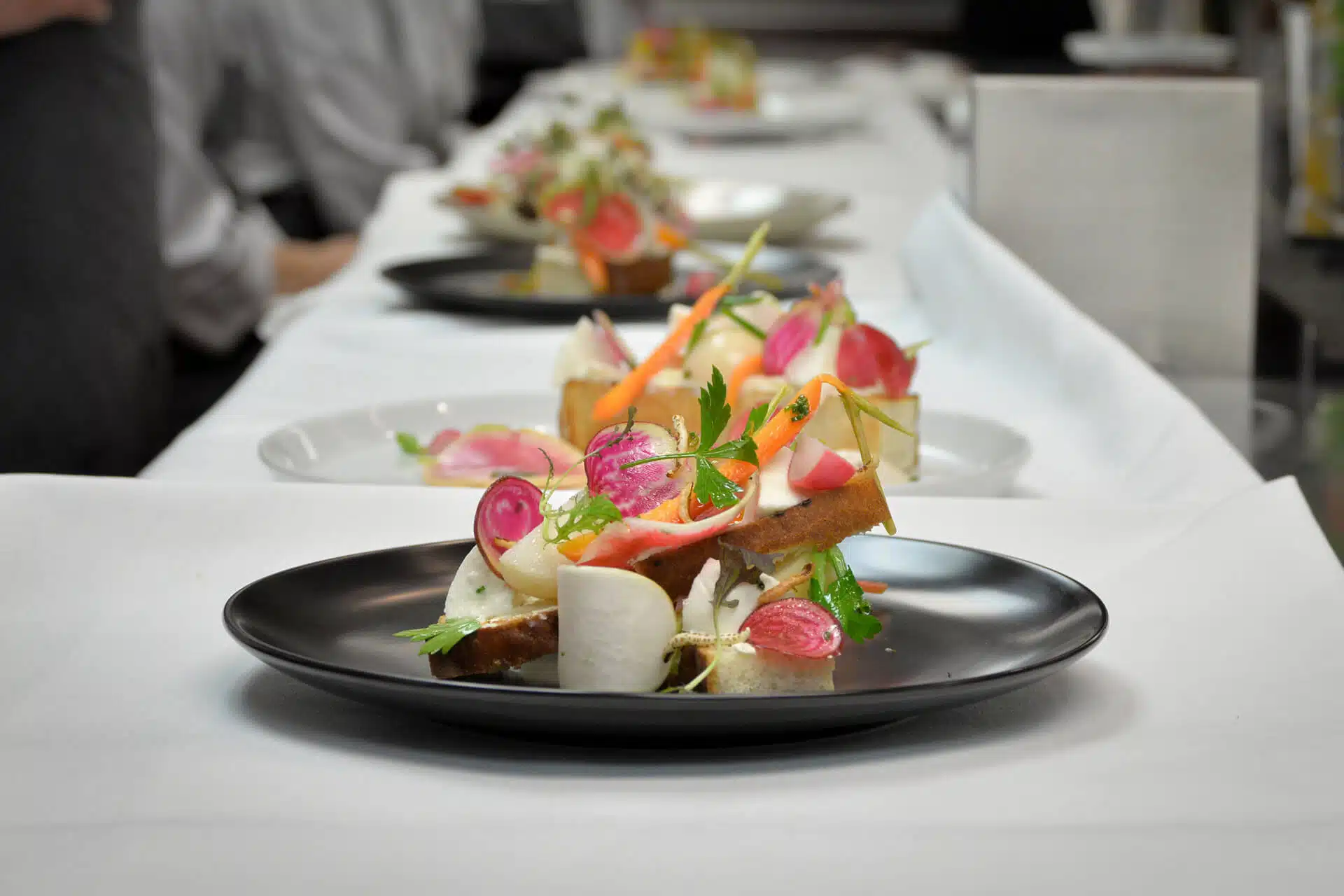 Program structure and courses
Duration and schedule
Program starting in the fall and winter of each year 
Spread over 9 months full time (1 course session, 1 3-month internship and 1 synthesis activity)
Includes a total of 1 060 hours, including 552 hours of coursework and 508 hours of compulsory internships
Daytime courses and practical applications in the evening
Hands-on experience
Compulsory internships:
2-week unpaid internship (68 h) in a recognized Québec establishment
3-month unpaid internship (440 h) in France, within the brigade of a Michelin-starred or Relais & Châteaux establishment (room and board is usually provided)
Practical applications:
Realization of 2 major gastronomic events
Participation in culinary competitions and various gastronomic activities
Three-week synthesis activity at the ITHQ, including a week of visits to various producers
Diploma
Attestation of Vocational Specialization (AVS) in Cuisine du marché from the Ministère de l'Éducation
ITHQ Signature certificate in Cuisine Supérieure
Admission
Admission application periods
Admission requirements
To be eligible for this program, you must:
Have a Diploma of Vocational Studies (DVS) in Cuisine or have received an equivalent training AND have cumulated at least 500 hours of relevant and recent cooking work experience in a high-end restaurant environment, acquired through an internship or paid employment. 
OR
Have a combination of sufficient training and relevant work experience, including at least 2000 hours of relevant and recent cooking work experience in a high-end restaurant, gained through an internship or paid employment. 
You must also: 
Demonstrate proficiency in oral and written French: refer to the Required language proficiency page for more details.
Required documents
Applicants must meet all of the requirements of their chosen program and provide all required documents. Incomplete or late admission application file will be considered ineligible.
In order for your file to be considered complete, be sure to upload legible copies of all official documents required by your status in PDF format.
Documents that are not in French or English must be accompanied by an official translation in French or English.
Costs and financial aid

Program fees
Use the program fee calculator to find out about the costs of this program.
Financial aid and scholarships
Looking for financial support for your study project? Find out about the different options available to you.
Future prospects
A profile in high demand
Candidates trained in high-end gastronomy continue to be in high demand in the job market. There has also been a significant improvement in the working conditions and wages offered by employers. With this specialization, you will not only be able to access positions in Québec's most renowned establishments, but also abroad.
Admission assistance
Need a hand?
Any questions?
[email protected]
514-282-5110
or toll-free at 1-800-361-5111, ext. 5110