Concept
Ourstudents at your service
Throughout the school year, our students are busy both in the kitchen and the dining room at La Relève gourmande teaching restaurant. In fact, they are the ones preparing the dishes on the menu and providing service as part of their practical courses, to the great delight of our customers.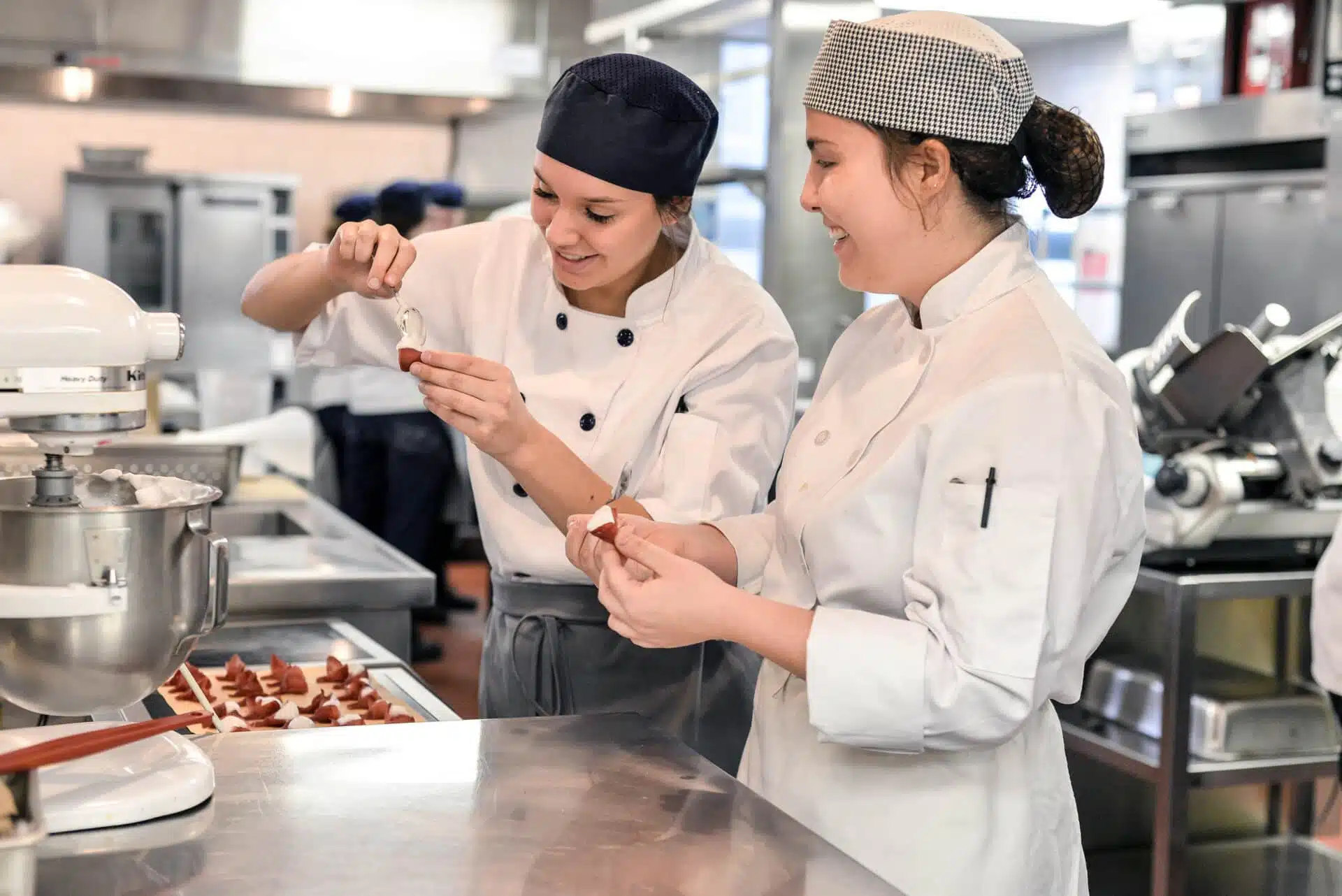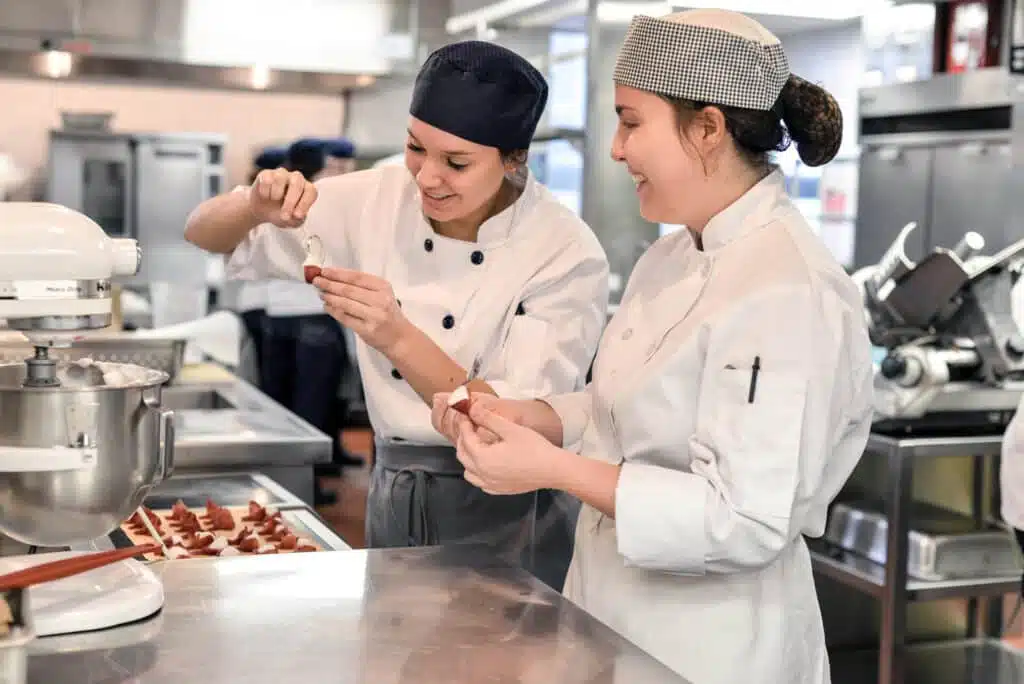 An appetizing quality-price ratio! 
Our two-course menus starting at $15 offer you refined and delectable cuisine at a very reasonable price.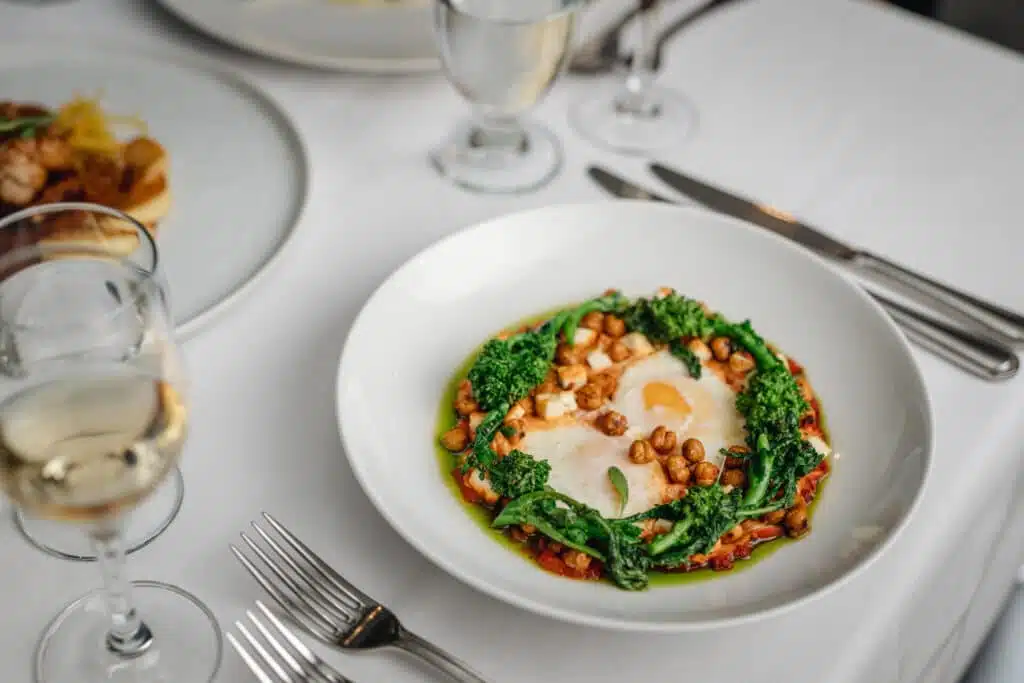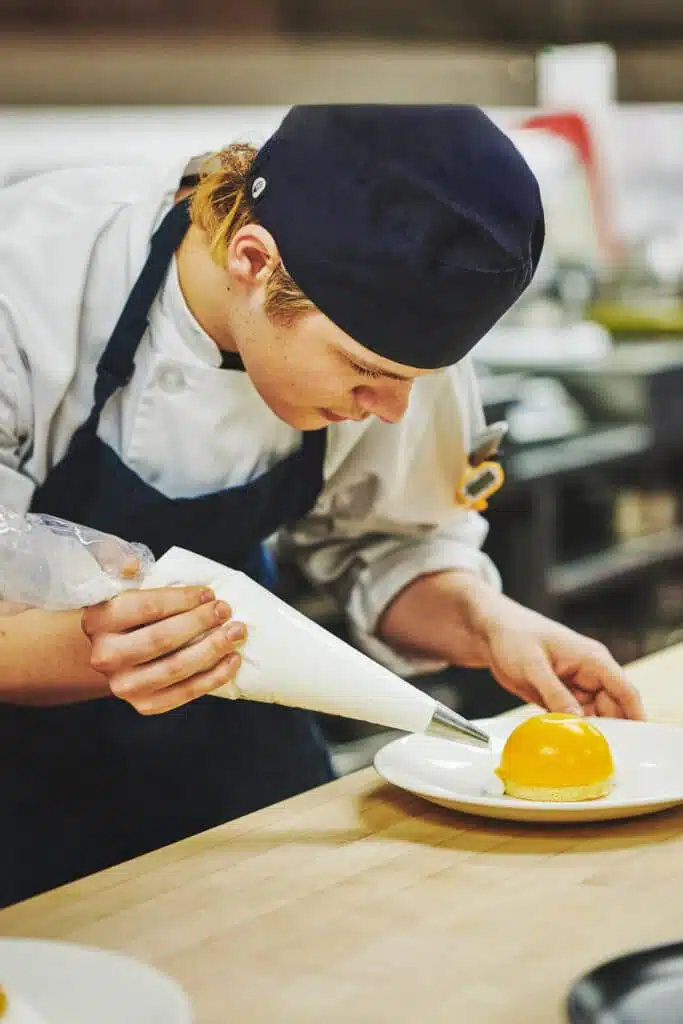 Opening hours
Open during the school year, Tuesday to Friday, for lunch and dinner.
In order to respect the class schedule, our guests are expected at fixed times:
Lunch
11:45 a.m. to 12:15 p.m.
Dinner
4:45 p.m. to 5:30 p.m.
Reservations required.
The schedule may vary depending on the day of the week.
Dinner theatre discount
Get a 15% discount on the day of your show upon presentation of your ticket from a participating theatre: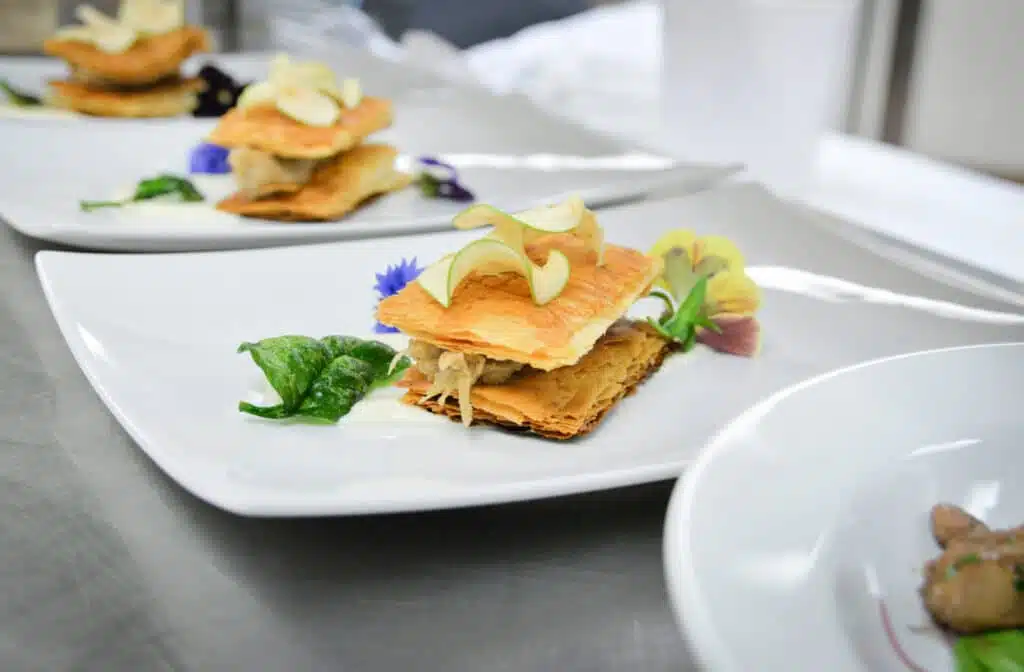 You may also like…
Our other meeting and tasting venues
Receive our promotions and news by email