Are you passionate about the world of cocktails and spirits and enjoy working with the public? A career behind the bar may be the perfect opportunity for you!
Admission
June 2 to August 15
November 2 to January 10

Duration
2 months part-time (80 h)
Overview
Recognized and appreciated by employers for over 30 years, this training course will give you the keys to a passionate profession. Classic cocktails preparation, stock and customer management, professional attitudes and customer service: thanks to this program, you will learn the necessary rules of the art to become an exceptional bartender.
Program key elements
ITHQ exclusive training
Part-time program
Action learning in the ITHQ bar workshop
Action Service certificate from Éduc'alcool included in the training
Experienced and passionate instructors
Negroni, martini, daiquiri… learn all the classics!
What you will learn
Mix, shake, serve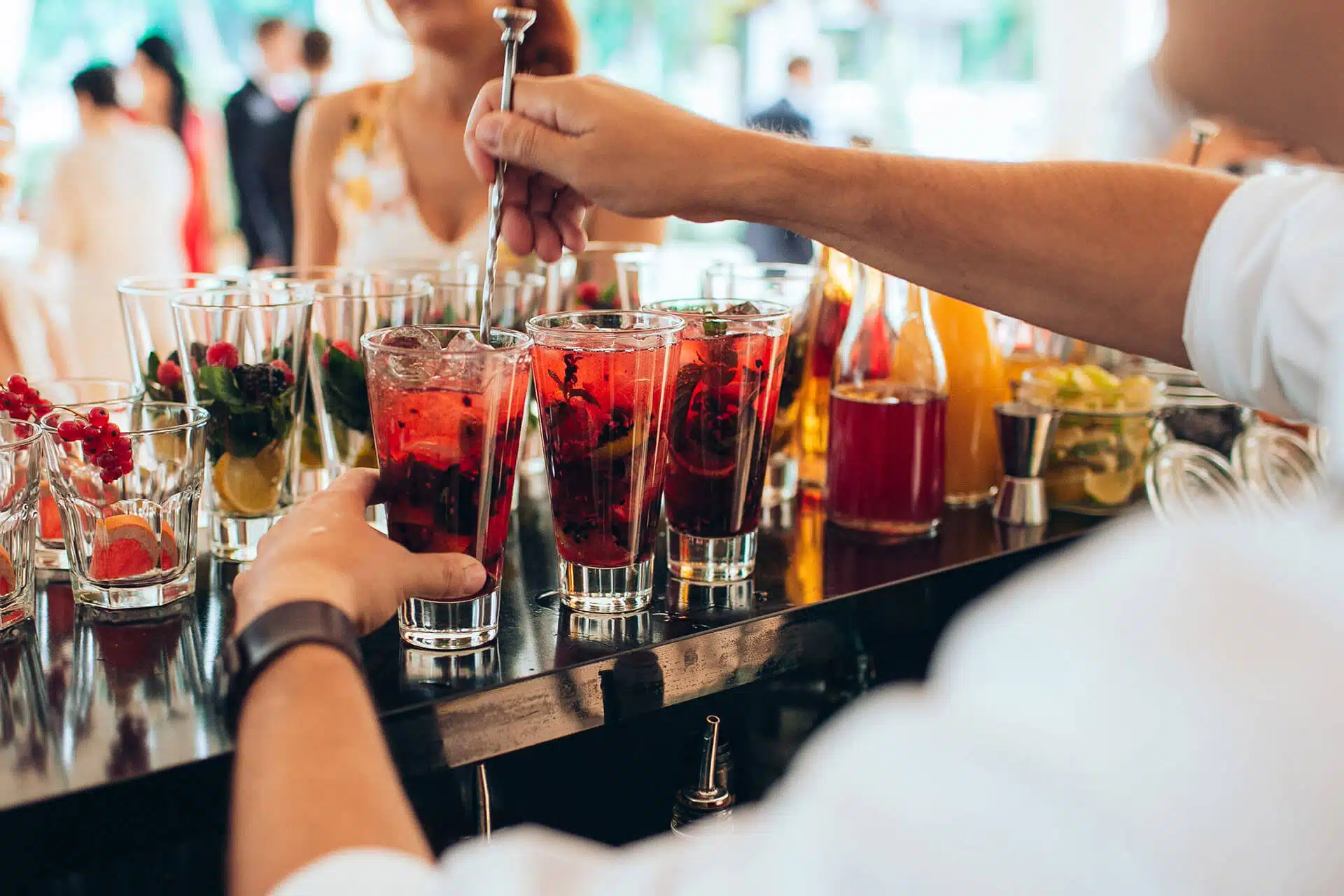 Program structure and courses
Duration and schedule
Program starting in the fall and winter of each year 
Spread over 8 weeks on a part-time basis
Includes a total of 80 hours of coursework, offered in the evening
Course dates
Session
Schedule
Winter 2024
From January 22 to March 12
Mondays and Tuesdays, 6 to 11 p.m.
Fall 2024
Upcoming dates
Dress code
Professional uniforms (black shirt, black pants, black shoes and black tie, available from the supplier of your choice) must be worn at all times.
A black apron will be provided by the ITHQ.
All students must comply to basic rules in regards to professional image.
Diploma
ITHQ attestation in Service de bar
Attestation of completion of the Éduc'alcool Action Service program
Admission
Admission application periods
Admission requirements
To be eligible for this program, you must:
Be at least 18 years of age before the course start date

Be fluent in oral and written French
Required documents
Birth certificate
Proof of photo identification (passport or driver's license)
Costs and financial aid
Program fees
Use the program fee calculator to find out about the costs of this program.
Financial aid and scholarships
Looking for financial support for your study project? Find out about the different options available to you.
Future prospects
A rewarding and stimulating career
It's no secret that making a very good living working in the bar industry is possible. With a solid training and experience, you could not only aim for positions in prestigious institutions, but also for international employment opportunities.
Admission assistance
Need a hand?
Any questions?
[email protected]
514-282-5110
or toll-free at 1-800-361-5111, ext. 5110