As part of the Québec government's Offensive de transformation numérique, the Ministère de l'Économie, de l'Innovation et de l'Énergie (MEIE) has mandated the ITHQ to offer a training and support program to Québec restaurateurs to help them integrate new digital technologies into their work environment.
---
Who may benefit?
Restaurant, hotel or bar owners and managers
Managers, supervisors and team leaders
Executive chefs and kitchen chefs
Maîtres d'hôtel
Sommeliers
---
What is our service offering?
The ITHQ offers 4 types de services to restaurateurs who wish to acquire new technology tools.
Support service
Online training courses
Technology showcase
Restaurant services technology solutions directory
---
1. Support service
Would you like to receive expert help in making the digital shift in your company? The ITHQ offers 2 options:
Online questionnaire to assess your company's digital maturity
Analysis of your profile taking into account your assets, skills, interests and challenges
Establishment of a diagnosis in line with your profile
Access to the ITHQ's technology showcase to attend demonstrations of high-performance digital tools
Digital diagnosis
Audit focussed on business model and operations
Identification of areas for improvement in the company
Support for ITHQ restaurant management professionals on a priority issue to be improved
Meeting with an expert in digital transformation
Delivery of an action plan and final report
Access to the ITHQ's technology showcase to attend demonstrations of high-performance digital tools
---
2. Online training courses
Our training courses, which are offered online and completely free of charge, will allow you to familiarize yourself with the new technologies available on the market in order to target those that will best meet your company's needs.
---
3. Technology showcase
Going digital in your restaurant does sound appealing! But what exactly does this involve? The ITHQ has put this digital approach to the test by integrating innovative Québec technologies into its own restaurant, the Restaurant de l'ITHQ.
This new "technology showcase" allows us to concretely demonstrate to restaurateurs how new technologies can be used to facilitate their operations. Furthermore, thanks to the experience acquired by our professionals, we can provide restaurateurs with valuable knowledge on not only the advantages and the challenges, but also the pitfalls to avoid when it comes to implementing new technologies in a restaurant.
---
4. Restaurant services technology solutions directory
In partnership with the MT Lab, the ITHQ offers a free directory of innovative solutions for the restaurant industry.
Whether it is for managing reservations, online orders, human resources or inventory, this catalogue will allow you to discover a wide range of applications and digital programs designed to facilitate the management of all aspects of your business.
(Coming fall 2023)
---
Info service
What are the benefits of going digital for your business? (in French only)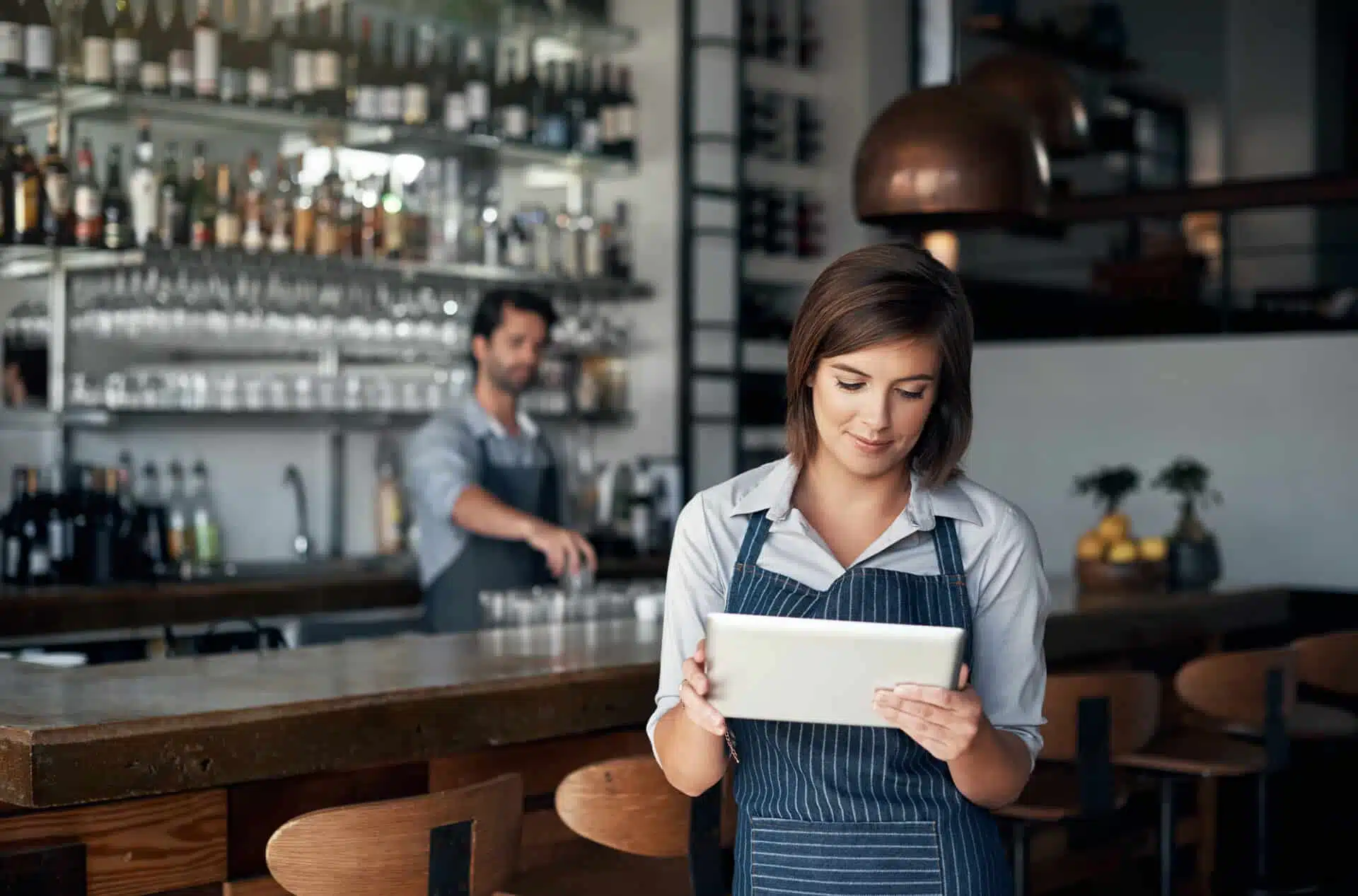 Any questions?
[email protected]
514-282-5115, option 3
or toll-free at 1-800-361-5111, ext. 5115
Receive our promotions and news by email